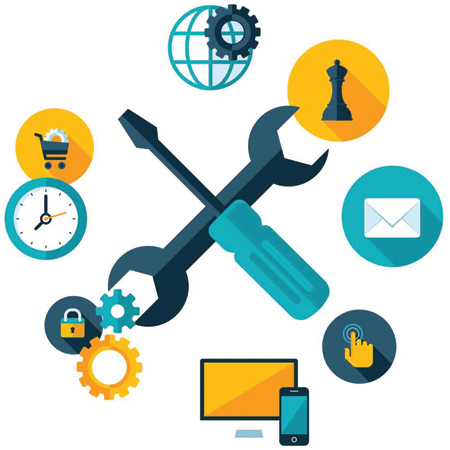 We serve as your complete IT support team or as an extension of your current IT team.
Reliable IT Support Services: Your Trusted Partner for Seamless Technology Solutions
At Next Horizon, we take pride in being your dedicated IT support team, ready to step in whenever you need assistance. As a leading IT support provider, we understand the critical role technology plays in your business, whether you're operating a small office or managing multiple branches across the country.
Our Comprehensive IT Support Services:
Swift Issue Resolution: When equipment malfunctions or networks experience disruptions, count on Next Horizon to swiftly resolve any IT challenges you encounter. We're here to ensure your systems run seamlessly.
Tailored Maintenance Contracts: We offer a range of maintenance contracts designed to suit various budgets and service requirements. Our flexible options guarantee you get the IT support you need without compromising.
Expertise You Can Trust:
Our team of skilled technology specialists in Central Florida possesses a wealth of industry expertise. We're well-versed in managing networks, enhancing network security, and delivering top-notch computer support.
Certified Excellence:
Next Horizon is proud to be certified by industry leaders such as Cisco, Microsoft, Novell, and SonicWALL. Our technicians hold a diverse array of certifications, including MCSE, MCP, CNA, CCNA, CCNP, CSSA, and CCFA. These certifications showcase our commitment to delivering high-level IT solutions.
Reporting
At Next Horizon, our mission revolves around delivering a clear and open service experience. As part of this commitment, we extend dashboard reporting to all our valued IT clients. At the close of each month, we provide an insightful dashboard that captures vital data and emerging patterns.
This snapshot encompasses key metrics, including data storage utilization, user activity insights, software modifications, system uptime, as well as hardware and application notifications. This comprehensive view empowers you with the knowledge to make informed decisions and ensures you stay in the driver's seat of your IT landscape.
We average 99% or more uptime for all of our clients.