Custom Application Development & Service
We use up-to-date technology that makes sense.
---
Global competition continues to drive large companies to aggressively focus on productivity, leveraging IT-based innovation to get their work done with less overhead cost. Next Horizon maps the right people at the right time for the amount of time the company needs. Our agile teams work closely with our clients to deliver timely value to help them maintain competitive edge in the marketplace.
Concept-Driven Strategy
Everything starts from an idea. Next Horizon's team put their brains together to come up with a plan to answer your most critical questions.
Communication with our clients is key to in order to turn an idea into an actual concept and turn it into a product. Our expert strategists will challenge assumptions and work to create a successful outcome for your business.
Once the concept has been fully understood and all the questions have been answered, our Next Horizon team shows what direction the business will take in order to accomplish our client's goals and target. Taking this first step helps us all save hours of work in the long run.
The Feature Set
An initial feature list can be a rough sketch- a superset- to be used as input for planning the release and first iteration. It is a guideline that will be followed by our teammates for coding and the first step of a successful outcome for your business.
Test, Development, Test & Launch
Developing right does not only depend on the coding, but in perfection in its architecture. Everything needs to be tested before it goes out to the public, not only in its interaction but also its looks and user experience.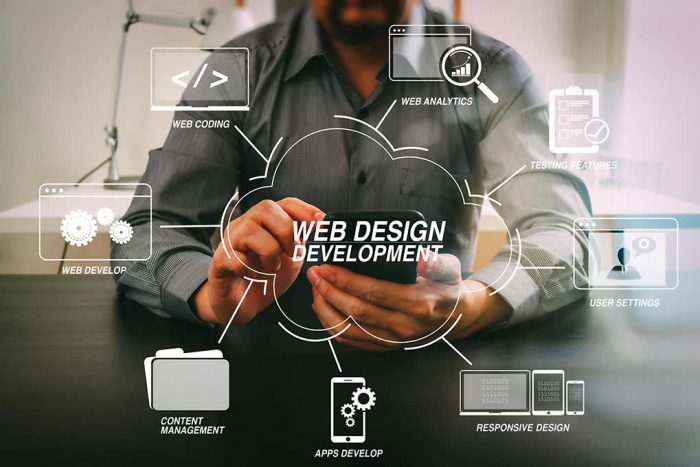 Maintenance
Next Horizon can integrate support teams seamlessly as part of your company's structure. Support could include on-going QA and correction of defective functionality, deployment of new features to enhance value, improvement on performance of the application and identification and mitigation of potential vulnerabilities. Next Horizon offers customized maintenance packages to best meet your business needs.
BENEFITS OF CUSTOM APPLICATION DEVELOPMENT
---
Award-winning expertise
Our company's success is due to successful relationships with hundreds of clients. This year we were recognized by Orlando Business Journal as Central Florida's 2nd Largest Social and Digital Media Firm and Top 12 IT Services Company. We were also named Small Business of the Year by local Chambers.
People-Centered Approach
We understand that the latest technology is worthless if it doesn't help you reach your goals. Our agile team works closely with you – communicating progress regularly in our constant pursuit of improving your business productivity and driving the ideal customers your way.
Agile Production
Monthly agile process with a hand-crafted and dedicated production team. Following our Agile Process, this approach offers direct collaboration with you to ideate and estimate tasks, prioritize requirements, maintain ongoing project roadmaps, features, and sprint release schedules.
Data-Driven Decisions
Our services are based on ongoing testing and research of performance. Because it's designed to be more adaptive to change, this model lets businesses adjust their application based on data-driven research.