Central Florida Store Services Business Marketing Case Study
Commercial Facility Management Company Gets a New Lease on Life
Central Florida Store Services, poised to increase its competitiveness in the Florida commercial HVAC, refrigeration and facility maintenance markets, needed an updated digital storefront. Next Horizon built a new website, brand, collateral and digital marketing strategy to help them hit the ground running.
Here's what happened over the first year.
Project Highlights
252 Conversion Level Events

363,027 Impressions

2,420 Clicks
Services Provided
Branding
Collateral Design
Consulting
Facebook Ads
Google Ads
Social Media Management
Reporting
Website Design
The Client
Since 2003, Central Florida Store Services (CFLSS) has been providing general contracting, mechanical contracting, HVAC and refrigeration services for the Florida market. They have delivered over 16,000 service calls to this day and have developed a strong reputation for service quality and customer service. Its business model is designed to be a one-stop-shop for all facility needs, creating maximum value for its clients.
The Challenge
Central Florida Store Services was growing fast and they knew that their digital presence and overall brand needed to improve. With their focus on providing the highest quality services to their current and incoming clients, their simply wasn't enough time to build out and manage a digital presence. They would need a partner that could take care of the heavy lifting, while also providing sound advice on business modeling, operations and overall messaging. Central Florida Store Services needed a new brand, marketing results and a revamped digital storefront fast and on a limited budget.
The Solution
Next Horizon started by developing a corporate branding package fit with a new logo, brochure, business card, email signature, letterhead, envelopes and thank you cards. The new color palette was meant to reinforce the unique value proposition that CFLSS provides its clients. Everything from the refreshing green of fresh produce to the frost blue of its cooling solutions showcases a clean, professional design that represents the company and its core values.
Once the branding was complete, we used that to design the website. We knew that CFLSS had a very specific and limited market to approach. We used a combination of passive and active advertising tactics. Our primary active tactic was to utilize search advertising to grab those who are actively searching for CFLSS's services. For our passive approach, we utilized social media advertising, social posting and blog content. The content strategy was designed to ensure that outgoing messaging were helpful tips showcasing CFLSS' knowledge and expertise, making them a desirable commodity in the commercial services industries.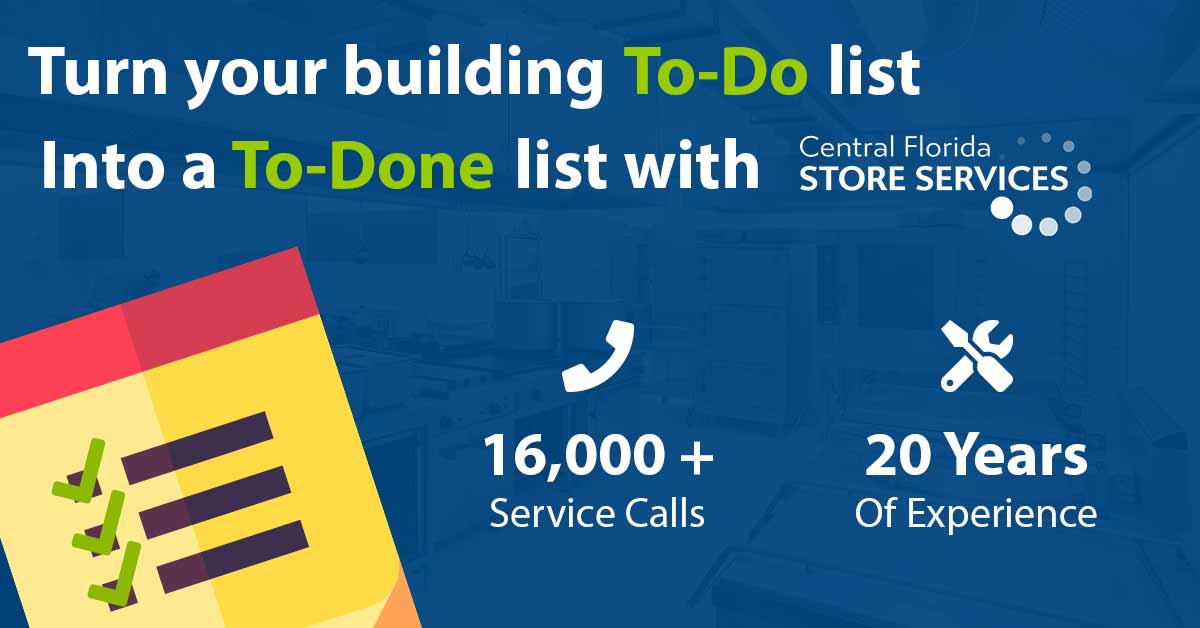 The Results
In the year after we started digital marketing services with Central Florida Store Services, we saw significant increases in web traffic and conversions. We increased CFLSS' reach across Central Florida with over 360,000 impressions and nearly 2,500 clicks. Since then, we have also consulted the client on a new brand extension and business model, additions to their website and the creation of other collateral items and websites. We are proud to have built a foundation for Central Florida Store Services to grow and flourish in the future.
Project Highlights
252 Conversion Level Events

363,027 Impressions

2,420 Clicks
Testimonial
My business was growing fast and I needed a reliable, affordable digital agency to help me build a foundation with which to scale in the future. Next Horizon was exactly the partner I needed. From revitalizing my brand to building a custom website, they delivered on precisely what I set out to accomplish. They have friendly, knowledgeable staff and it's been a pleasure to work with them. I highly recommend Next Horizon for any company that needs modern web development and digital services.
Brian Horine
CEO Central Florida Store Services